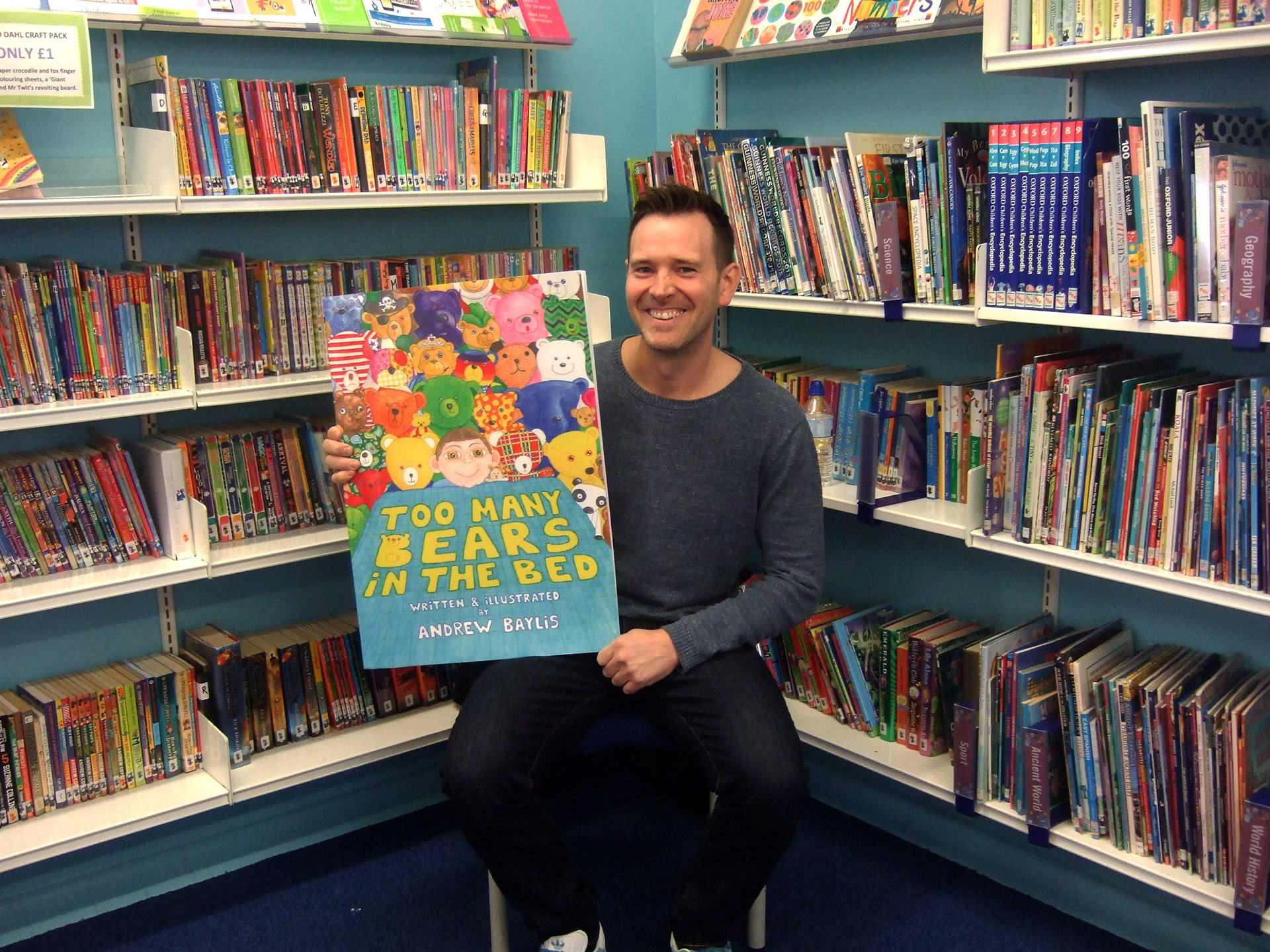 Andrew grew up in the Midlands and began drawing at a very young age. He went on to study art at Hinckley and North Warwickshire college gaining a Btec First, A level and GNVQ. Since then He has had a number of jobs including landscape gardener and cash in transit officer. He has been lucky enough, for the last Twelve years, to have found a creative role as a graphic designer AND THEN latterly ARTWORK AND PRODUCTION MANAGER at a signage company.
In his spare time he is A Children's AUTHOR AND ILLUSTRATOR.
10 interesting (or not) facts about Andrew
1.  His hates include tax returns, reality TV and foreign objects in the sugar bowl.
2.  Things he loves include drawing (conveniently!), collecting guitars (he will tell you he can't play them......he can, just not very well), beach combing (which is not very convenient living in Leicestershire!), and Zombies.
3.  Andrew started out using watercolours and fine liners to create his work, and still does, but has now opted for digital artwork.
4.  He eats far too much cheese.
5.  
He has been in a number of bands as both singer (not good) and guitarist and has written loads of songs.
6.   He was once held up and robbed at gun point!
7.  He's not at all superstitious. Nothing bad has happened as a result of this and nothing will........touch wood.
8.  he loves a physical challenge and with the help of his friends has managed to raise  over £20,000 for various charities, by completing the three peak challenge in 24 hours, walking the full length of Hadrian's wall in three days and cycling and walking the Great Glen Way in 24 hours.
9.  He prefers to write in rhyme rather than prose.
10.  He now knows what he wants to do when he grows up!...................